Getting to Dominica

Dominica is located about 1,400 miles southeast of Miami, 400 miles southeast of San Juan, 400 miles north of Venezuela and 1,500 miles west of Central America.
The Caribbean Sea expands to the west, the Atlantic Ocean to the east.
The island sits between the French islands of Guadeloupe (10 miles to the north) and Martinique (17 miles to the south).
Daily flights, ferry service, and private charter aircraft service Dominica daily.
Come prepared for a relaxed Caribbean pace and friendly smiles!
---
Bois Cotlette Estate
---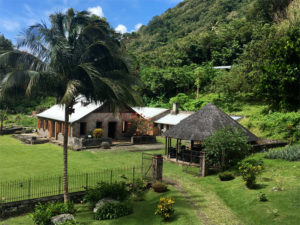 ---
+1 (767) 440-8805
BoisCotlette@gmail.com

---
Getting to Bois Cotlette
Bois Cotlette Estate is located in the outskirts of a small fishing village named Soufriere, 7 miles south of the capital city Roseau.
The village was named by French settlers in the 1700's because of the therapeutic sulfur waters that are still present today.
The Estate is nestled in a valley 1000 feet above sea level in the spectacular Morne Plat Pays volcanic complex. Bois Cotlette benefits from the privacy, cool breezes, and mosquito-free environment that the surrounding mountains have to offer while also having direct access to both the therapeutic sulfur pools and the gorgeous Soufriere-Scotts Head Marine Reserve from the entrance of the Bois Cotlette Estate road. See Bois Cotlette on Google maps here.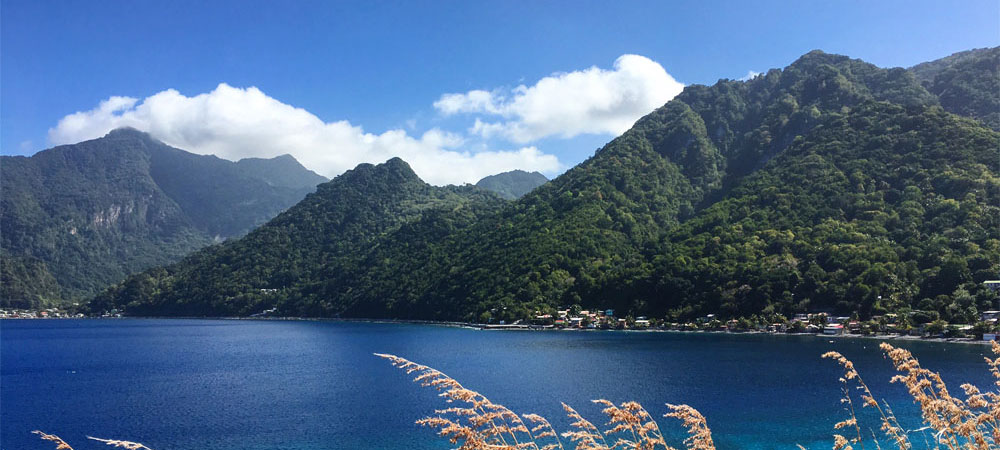 View of the Soufriere Scott's Head Marine Reserve from Scott's Head Point


Soufriere, Commonwealth of Dominica
---
+1 (767) 440-8805 | BoisCotlette@gmail.com
---
---

Bois Cotlette Estate's Central Attraction: The Heritage Maison and Courtyard
---