Contact Bois Cotlette Estate
Located in the southwest of Dominica, you can see us on Google Maps here.
We're glad to help answer any questions you may have. Send us a message using the form below or contact us as follows:
MAILING ADDRESS
Bois Cotlette Estate
PO Box 2375
Roseau
Commonwealth of Dominica
00109-8000
 boiscotlette@gmail.com
 +1 (767) 440-8805
---
We look forward to seeing you at Bois Cotlette Estate!
---
---
Bois Cotlette Estate
---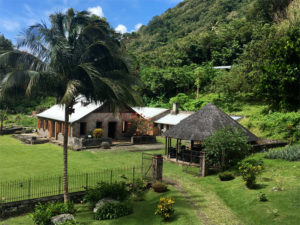 ---
+1 (767) 440-8805
BoisCotlette@gmail.com


Soufriere, Commonwealth of Dominica
---
+1 (767) 440-8805 | BoisCotlette@gmail.com
---
---

Bois Cotlette Estate's Central Attraction: The Heritage Maison and Courtyard
---